HAPPY NEW YEAR FRIENDS!
I hope you all enjoyed wonderful celebrations ringing in 2012... we decided to keep it very low key this year, and just spent the evening with the kids, Shirley, and my brother in law. We must be getting old.
I just wanted to pop in and tell you about a few of the things I have planned on the blog for 2012.
FESTIVE FRIDAY
First, I will be resuming my Festive Friday posts. These were such a stress saver last year - by the time the season was in high gear I had just enough cards left to make that it gave me the chance to use some of my new sets - no scrambling to get 25 - 30 cards made! Doing the weekly posts ensured I stuck with my resolution to make a card every week. A couple of changes this year:
- Fewer tags... I plan to re-use the ones I made last year, though I could use a few more. So there might be the odd one, but they won't be a weekly feature like last year.
- A new twist: I will be using only one holiday stamp set a week, but I will be creating more than one card. And I am going to challenge myself each week to create one non-holiday card with the set. I am sure sometimes this might be quite the tall order, but I will try my hardest!
ONE SET WEDNESDAY
Next, I will be introducing a new weekly post called One Set Wednesday. I want to make sure that all of my stamps see the love they deserve. Here are the details:
- Each Wednesday I will be featuring at least 3 all-occasion cards using only one stamp set. The only time I will use an additional set will be when I just can't figure another way to give the effect I am looking for.
- As an added challenge I will try to create a holiday themed project each week using non-holiday sets. Again, some weeks I am sure this won't be possible, but I will try!
SCRAPBOOK SUNDAY
Next, I am adding Scrapbook Sunday. I am desperately behind in my scrapbook layouts, and I know if I commit to a weekly post, I will stick with it. I have barely even worked on my wedding scrapbook - and we're closing in on our 6th anniversary! Let's not even talk about Josie's scrapbook...
So every Sunday I will be featuring at least one layout, or mini-album project.
The goal of all these new weekly posts is to force myself to keep my goals. If any of you have similar goals, I'd love if you'd join me. I know for sure we could all use less stress around holiday projects, and definitely we *all* have stamp sets that need to see more ink. And doesn't every scrapper get behind?
I also have a couple of other things on the go... I am closing in on 100 followers here on my blog, and when I finally reach that magic number, I will be doing some form of giveaway! Might take weeks, might take months, but I'll be sure to let you know!
And, in the spring, I'll be celebrating my blog birthday. You might remember I did some fun things last year to celebrate - and I plan to do something similar this year. A little more low key, but still lots of fun, and of course, prizes!
So there you have it... just a few of the things I have planned for you this year. I hope you'll stick with me! I love to hear from my readers, and I love to share with you. Stay tuned!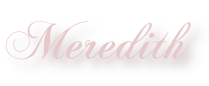 Pin It