Remember I
told you about our friend that is expecting twins
? Well, because I like to be on top of things, and had some time to spare the other day (no really, I did... that *never* happens!), I thought I'd get 2 cards ready to go.
She isn't due until the start of February, and her doctor told her she's confident that the babies will stay put until then, but I have also heard how things go with twins, so I want to be ready to go when they come.
I used the same sketch from
Card Patterns
for both cards, and used the same basic materials and techniques - just switched up my colour schemes.
Here is the card for Max:
I don't know why I didn't put twine in that button. It needs it.
And here is the card for Sophie:
Don't you *love* their names?! I sure do... I can't wait to snuggle them... I miss holding a tiny baby so I love to nab someone else's when I can!!
Also: I am *addicted* to stamping Flourishes floral stamps to create toile backgrounds... you've been warned...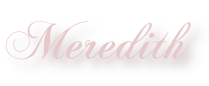 Pin It