Happy Weekend Friends!!
My weekend is off to the *perfect* start... I found out that three of my projects were accepted to the
Paper Crafts
special issue, Card Creations, Volume 10!! I worked really hard on this submission, and it is so satisfying to see it paying off!
Today I have 2 projects to share with you... starting with something I put together for this week's Papertrey Ink
Make it Monday challenge
, which is to create images using glitter and masking. I love this technique, and haven't done it in a *long* time.
I had an idea almost right away about what I wanted to do. This technique is pretty easy, so long as you are patient, and put a lot of thought into the planning process.
I decided to do a poinsettia, so I started with one of my
Waltzingmouse
stamps (is that cheating?) on a scrap piece of paper in a really light ink, which I then used a pencil to trace out what I wanted to cut (simplifying the image). Then I marked each petal with what colour I wanted to use and laid it over my Scor-Tape covered cardstock (I just used a little painter's tape to keep it in place). The trick now is to just cut out each colour, starting with your darkest, working your way to the lightest.
Here is a close-up:
I used a gel pen to include some veining on the front lightest petals. I wish I had used black glitter as my background, I think it would have helped the bloom show up more!
I also used last week's
Card Patterns
sketch for my card, but also didn't make the cutoff for linking up. What can I say, this week was a busy one!
I also wanted to share a tag that I created (actually, I made 10 of them) using last week's
Waltzingmouse Sketch
to use on the gifts we're giving to our neighbours.
If I had only needed one of these, I would have added more detail (those holly leaves are crying out for some stitching!) I am going to tie them onto Kraft gift bags, so they have a bit of a rustic appeal...
I have a couple more projects to share over the next few days, so make sure you come back and visit!! Have a great weekend!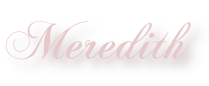 Pin It