My husband sort of lives by the whole "age is just a number" thing... Growing up? Somewhat optional (well, you still have to pay your bills like a grown up, and he thinks Facebook and texting are just ridiculous). Why be bothered by the number of candles on the cake? Just be who you want to be, and don't let your age define you.
He's probably right. And it sure makes for a fun dad - ask my girls.
I always make him a Christmas card... when I was working on it yesterday, I commented to Shirley that it was a little bit funny that I chose to work with the same stamp sets that I used on the kids' cards this year.
When she looked at the card I was working on awhile later she laughed and said "that would make a good kid's card, you should make some of those to sell!"
Perfect. He'll love it.
He loves penguins, so I knew I needed to use one. I wanted to use this week's Waltzingmouse Sketch, so everything else on the card is stamped with WMS stamps. Claire hasn't given us a penguin yet, so I had to do what I had to do... *wink*
So.... are you ready for Christmas? I am so ready, it's almost unnerving. I feel like I *should* have lots to do, but I was so organized this year I have nothing to do. Okay, not nothing... but no panic (yet). How about you, are you all caught up, or struggling to stay ahead? Whichever you are, I hope you're enjoying the season!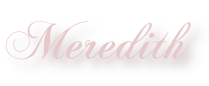 Pin It