A week from right now, the stockings will be hung by the chimney with care, the cookies and milk will be set out, the reindeer food will be scattered, and in our house, the magic key will be hung at the front door, since we don't have a working fireplace. It's hard to believe it's so close already!
Today I am sharing 2 cards with you, for this week's
Timeless Tuesday over at Flourishes
. This was a *fun* one. Use the exact same image to create two entirely different cards.
So for my first card, I made one of my more typical, shabby, layered cards, with some Copics on the daffodil image.
I stamped the image in grey for something a little different than my usual, and got the daffodils coloured before it was time to go make dinner. When I came back to it the next day, I decided I liked just the blooms coloured - just for a change. So I added paint, lace, satin ribbon, pins, twine, a button, layers... you know how I roll.
And now for something completely different... (did anyone else hear John Cleese's voice?)
You didn't know I had it in me, did you? *wink*
I have been wanting to use my Flourishes stamps in this fashion for awhile... and I LOVE how it turned out.
The ironic part about this whole hobby of mine is that I create cards that are the complete and total opposite of what I am drawn to when it comes to commercial cards... when I used to buy cards they were very simple, like this one.
You'll be seeing something like this from me again, I guarantee it!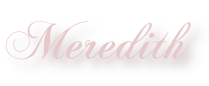 Pin It