Happy Friday Friends!
Can you believe in only ONE week (plus a day) it's Christmas?! Tonight we took the kids to see the light display at
Van Dusen Gardens
, which was just beautiful, and *so* festive.
What a perfect time to share non-holiday cards with you, right?
I have two cards to share with you today, both for the
Flourishes
Noon Time Challenges for this month's release. I love these challenges, and they really test me, because there is not a lot of time to get them done!
The first challenge is called
Night & Day
, which means we were to use a time of day to inspire the theme of our project. I decided to pick the beautiful warm sunshine of a perfect summer afternoon.
I warned you I was addicted to stamping toile with these stamps. They are just too perfect!
For my sunflower card, I used this week's Mojo Monday sketch and tweaked it a bit to suit my card.
The second one is a
colour challenge
, inspired by pears, since Flourishes is releasing a beautiful pear set this month. We were challenged to use Deep Rose, Light Green and Tan as our colours.
I apologize for the terrible photos... today was incredibly grey, never mind the fact I was shooting photos near the end of the day. I was lucky to get *any* photos!
I also just wanted to mention that I have started a Facebook Page... I just thought it would be fun to have a place to keep in touch when I have little bits to share, but not enough for a whole blog post. I'd love to see you there, and you can find me by clicking the link on the right side of my blog!
Have a great weekend!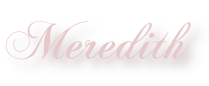 Pin It