Hey guys!
Can you believe that in only 2 weeks from now it's *Christmas*?! I am beside myself - I won't lie, I get just as excited on Christmas Eve as I did when I was a kid. I just love the anticipation of the whole affair, and I still even have trouble getting to sleep (though, I do most nights, so maybe that's just a coincidence?). My absolute favourite thing is when I wake up in the morning to my hubby's radio (he uses the radio as his alarm, and it goes off work-day or not)... it is normally a talk-radio station, but on Christmas Day they play nothing but holiday songs. I love it when I wake up and the first thing I hear is a Christmas Carol because it means that it's HERE!
This year, I am *so* so excited for my girls. Josie is just caught up in the lights and decorations (though she leaves everything alone, which amazes me, since she's only 18 months old), so I think she'll just be going with the flow that day... but Emma? Oh MY I can't wait to see her face. This year she is really caught up in the whole thing, just like her mumma... and when she sees that a
Certain Someone
brings her not only what she asked for but even a few extra touches, I think she might just pee herself.
Which would suck, because I think we've *finally* beaten the Potty Training Monster.
On to today's project. You thought I forgot why you came to visit, didn't you?
I have *such* a fun time with the Flourishes challenges. Do you think they'll notice I only have a small collection of their stamps so far? Not to worry... I know that the same
Certain Someone
is leaving me some under the tree...
I created this one for the
Bring Back Beautiful challenge
combined with the
Timeless Tuesday challenge
. The BBB for this month is the theme of Winter, and the FTTC is a sketch challenge.
Okay, if you are scared of Flourishes stamps like Shirley is, then you MUST just try them. Shirley is completely intimidated by them, because she always sees me colouring them with my Copics. But when I was working on the last publication call I entered, I made a few cards using these stamps to create toile-inspired backgrounds... and they are *stunning*. I showed these to Shirley and told her she has to just DO it... but she still hasn't. Hmmm....
That's all for me today! Thank you so much for looking... I am always so grateful for your comments and well wishes - you are all so sweet to me!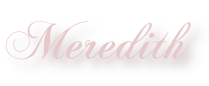 PS: You may have noticed I have been pretty lax on my Supply Lists lately... I have been so busy with the holidays that my posts are drawn up late at night - when I just don't have it in my. If you're curious about anything I have used, just email me!
Pin It