Hi guys!!
Well, the busy-ness of the season is in full swing... and I *love* it. Friday night we hosted Christmas dinner for friends, something I like to do every year. I have pictures to share later this week! We have been to a couple of parties, a wedding last night (*beautiful*... I am already planning our vow renewals so I can do it even better a second time!), light shows and get togethers to come... this is the best part of the year!
A couple of weeks ago, our neighbours hosted a cocktail party to show off their recent kitchen renovation. I kind of forgot until the last minute that I should have a hostess gift (because I am awesome like that), so I had to throw something together pretty quick.
And don't you *love* when you have the perfect stamp for such an occasion?
So I had to stop at the dollar store to grab some bells (you remember my favourite store, right?), and thought about the hostess gift about halfway through. I saw this great red acrylic bowl for a toonie (that's Canadian for two dollars), and knew I could figure something out to fill it up.
I went to the bulk section at the grocery store next door, and bought all kinds of holiday sweets to load it up with. I included peppermint Kisses, classic holiday Kisses, Fererro Rocher, candy canes, gumdrops... very festive. Of course, all of this was just the vehicle for a great tag - you know how I love making tags!
I have all of the PTI Tag Sale dies, and so far, I love #5 the best. It's the perfect size and shape! I made my tag wintery, without being overtly Christmas, because it was still technically November. I have to remember not everyone is crazy like me and ready to celebrate before Halloween is over!
The gift was a hit, and *so* easy. I had thought of the standby bottle of wine, but I always like to do things a little different.. and now I think I'll keep this idea in my back pocket for future use!
Enjoy the rest of your weekend!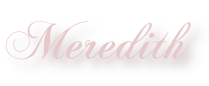 Paper: PaperZone Facets Sangria; Papertrey Ink Ripe Avocado
Stamps: PTI Tag Its #8, Mega Mixed Messages
Ink: SU! Whisper White, Real Red, Old Olive
Other: PTI Tag Sale #5 die, Holly Jolly die, vintage button; Avery label
Pin It