Hi Guy!! It's Friday! I think... this week has screwed me *right* up, since my hubby has been off. Plus, I've had hardly any crafty time, since we've been busy taking advantage of his holiday.
Shirley has these wonderful neighbours who live across the street. They are the sweetest, most welcoming people, and we were invited to their commitment ceremony this weekend.
They made their own invites, and included a beautiful image of a hand drawn pine cone on one half... I knew right away I wanted to incorporate that into the card I made from all of us. It was a little tricky, since I had only half an image to work with - had to find the right layout to showcase it!
The pine cone was printed on a shimmery paper... which I loved, because we used the very same paper on our own wedding invitations 6 years ago. How handy, since I *still* have scraps that I could cut my label out of - making it all flow. I embossed everything with my Woodgrain Impression Plate (PTI) to add my own touch to the re-purposed image.
The couple is hoping that everyone will gift them Pandora beads so they can build meaningful bracelets to remind them of their special day, and the people they shared it with. So, I had them wrap each one separately, then I created a little tag to identify which bead was meant for whom.
I can't leave anything alone - I must customize!
Anyway, so I then created my own little gift bag to coordinate with my card.
I wish I had taken a better photo to show you the dimension of the box - I basically created a gift bag out of card stock. I created a tag using the same leftover shimmer paper from my wedding, using this week's sketch from Card Patterns. The photo below shows some snowflakes I stamped in grey ink on the circle label:
That's it from me! I hope you have a great weekend... we're hosting Christmas dinner for friends tonight, so I'll have some cookie and cupcake photos to share with you sometime next week!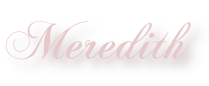 Pin It