Hi friends!!
Can I just say that I am actually a little bit sad that we're so close to Christmas already? This year the season has just flown by in the blink of an eye, it seems. I *am* super excited to see the kids on Sunday. They've had a few early gifts, and watching them is just SO fun!!
Today I have a card to share with you for this week's
Timeless Tuesday
at
Flourishes
, where we are challenged to try the Telescoping Image technique. I combined it with the this week's
Just Us Girls
challenge, which is to use the colours Red, Olive and Kraft or White.
I would say these are pretty traditional Christmas colours, only I don't need any more Christmas cards. So I decided to use the rose image, so I could make a beautiful red bouquet.
You can see in this close up how I rotated my dies when creating the telescopic image:
I also used this week's sketch over at
Card Patterns
for this one. I thought it worked perfectly with the Flourishes challenge!
I'll be back tomorrow to share the last of my Christmas projects for this year. Never fear... I'll be back to my usual Festive Friday posts soon into the New Year!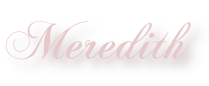 Pin It