Hey guys!
So here's something not at all holiday for you...
I don't really even know where to start with this one - my hubby's best friend comes from such a wonderful family. They ARE family to us. I'd have to share all our own family drama with you in order to properly show you just how lucky we are for their love and support.
Uncle Jay's parents have become a third set of grandparents to our girls, and his sister is like the annoying little sister to my hubby that he never had. (I should point out that she is not in the least annoying - but they've known each other since adolescence, so... *wink*)
So when we found out that Uncle Jay was going to be an uncle for real, we were just thrilled for the entire family.
Imagine when we all found out it was *twins*!!
She is expecting a girl and a boy, due in about 8 weeks. When I gave her our gifts, I actually made tags to compliment the card, one with touches of pink, one with blue... but I forgot to photograph them!!
Now it's time to get working on a girl card AND a boy card for the new little arrivals!
That's it from me today! I hope you have a good start to your week!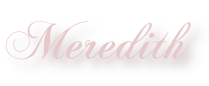 Paper: Papertrey Ink Ocean Tides, Rustic Cream
Stamps: PTI Beautiful Blooms II, Inside & Out: Baby
Ink: PTI Lemon Tart; Stampin' Up! Baja Breeze, River Rock
Other: PTI Holiday Labels Die, Ocean Tides Grosgrain Ribbon, Lemon Tart Vintage Button
Pin It