Hey, it's the weekend and I am posting!! That doesn't happen too often... well, technically, it's Friday night for me, so...
I have a couple of cards I created using the latest sketch over at the Mojo Monday blog. I wanted to get them up so I would remember to link them, since I usually fall short on that end.
This week the sketch was a round one... something I have never tried before. But I love to try new things, so I thought why not?
I don't have any scallop dies, so I had to do this the poor man's way - with a corner punch after removing the guide. Time consuming, but it definitely made all the difference in my design. I initially just had my navy paper border the beautiful stuff from Crate Paper (have I mentioned that I :heart: Crate Paper?), but it just didn't sit right.
And because I am so clever (such a hoarder?), I couldn't cover up that much beautiful paper. Here's how it happened. I die cut my circles, then went to layer them and realized that the floral was still a bit bigger than I wanted. I figured I might as well cut the 2 papers together when I did this, so I could save the pink rather than cut it up. This gave me the scraps to make the next card:
I am quite proud of myself - I used *four* different sheets from the Random mini deck. I really feel like I am making progress with this whole paper hoarding thing... *wink*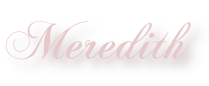 You're Just the Ticket
Paper: Navy from stash; Crate Paper Random Collection
Stamps: My Favorite Things Just the Ticket
Ink: Stampin' Up! Baja Breeze; Papertrey Ink Terra Cotta Tile
Other: Lifestyle Crafts circle dies; Prima Blossoms; Making Memories tulle bloom; Recollections book print leaves; MFT Just the Ticket Die-namics
Merci
Paper: Papertrey Ink Kraft; Crate Paper Random Collection
Stamps: PTI Fillable Frames #9, Think Big Favorites #3, Tag Its #5
Ink: Stampin' Up! Crushed Curry, Baja Breeze, Melon Mambo
Other: Lifestyle Crafts Circle dies; PTI vintage button
Pin It