Well, blogland has lost a dear friend this week. We have all been following the story of Katie Renz, and I was so heartbroken to learn she had lost her battle with stomach cancer. I really hope her husband and family have taken comfort in the fact that she is no longer suffering.
I did get some good news over the last few days - on Saturday
my card
was picked for Top Mouse over at the
Waltzingmouse Sketch Challenge
! Then yesterday I saw that my
Bring Back Beautiful card
for October was featured as Top 3 over on the
Flourishes
blog. What a way to make a girl feel good!
I created this little notebook cover as a gift to pop under the tree for my mother in law. She's seen it,but she doesn't know it's hers. I made it super shabby and layered because she loves that.
I used some Melissa Frances 5th Avenue paper - this is just one sheet, can you believe that? I loved the muted tones, but moreso the fact that there were different colours that blended so seamlessly. This easily added lots of interest to my project.
Here is a close up of the flowers and details:
I know she'll ooh and aah and never put it to good use. But I'll make her!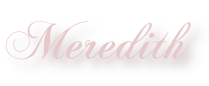 Pin It