Hey guys!!
I can't believe it's Wednesday already... this week is flying past (don't tell my hubby I said so, because he feels the very opposite).
Did you have a good Halloween? We had *so* much fun. This is the first year that Emma really understood what was going on - especially after the first house we visited. It took Josie only a few houses, and even she tried in her own way to help knock on the door and gurgle out her version of "Trick or Treat"! I am a big sap, and it takes nothing for my kiddos to bring tears to my eyes with pride... I was beside myself watching them last night.
Here are my beauties...
Yes, that's Emma's blond hair. I thought I had met my match, and I thought it was going to beat me, but I won! This took a LOT of work, even more hairspray, and boy did I test this toddler's patience... but in the end, especially after I sprayed it black, I think we pulled it off!
You try and get Josie to look at the camera, I dare you. We're just lucky we found one that's in focus! They were both so excited to get going, they wouldn't stand still!
So remember awhile back I mentioned that my mum needed some easy to mail, pretty flat Christmas cards?
I figure that if I have to make simple cards, I might as well add the wow factor somehow - and colouring always does that for me. Plus, I just like to colour.
What a terrible photo - please forgive that!
I love the bright green instead of a more traditional Christmas green, and it sure made my reds pop.
Here is a close up of the coloured image:
And now I want to just take a second to say THANK YOU to all my wonderful blog friends... I just love coming here every day and seeing the comments you've left for me, letting me know you're here looking and supporting me. I gain so much inspiration from so many in blogland, and I just love this little online community. Thank you so much for letting me be a part of it!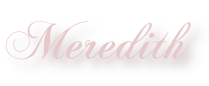 Stamps: Flourishes Year of Flowers 3; Papertrey Ink Think Big Favourites #8
Pin It