Hey guys!!
I am fairly confident - in fact, I know for certain - I am going to break a personal record with today's card. Flourishes is in the midst of their November release, and to go with that, they have posed a few challenges. Add that to the Bring Back Beautiful challenge and this week's Timeless Tuesday, and watch what I can do!
So, let me list 'em for you...
It all started with the
Snowy Delights challenge
, which was to include something reminiscent of snow on your card. I pictured a beautiful amarylis (my mother in law has one every year) covered in Christmassy snow (the irony being that one of these tropical blooms would never survive in the snow), the rich red of the flowers setting off the sparkly white of the fluffy stuff.
If you're curious about the snow product I used on this, shoot me an email because I can't, for the life of me, remember what it is called. I can tell you I got it at Michael's, like 7 years ago... but if you leave me an email I can check it for you next time I am near my table.
So then Mona hosted a 'double embossing' challenge for this week's
Timeless Tuesday
, which is something I hadn't tried before. I kind of cheated and used a different technique than Mona featured, but the theory and effect are the same!
Then Heather challenged us to try a new fold for our card for this month's
Bring Back Beautiful challenge
. So I did that too, and tried the Tent Topper - which isn't the toughest fold there is (nor the toughest I've tackled, I'll admit)... but it's one I hadn't tried yet, so I decided this was going to be the one.
Put all that together, and here's what I got:
Finally, Wednesday's
Noon Time challenge
is called "Tag, You're It!" and asks that we incorporate a tag into our card (or just create a tag) - so I coloured my image on the Tag Sale #4 die.
Whew. Did you keep track of all of that? I barely did. I have *never* managed to be so organized, but it just sort of worked that all of these different elements made it onto one card.
A bit of a side note:
I have been toying with the idea of making a video tutorial for Copic colouring. I am not certified, but I have taken so many art classes, and actually used to paint quite a bit, and I use the same colour theory when I use the markers. So I felt like I could offer something in a tutorial, but was unsure if anyone would even be interested. So I posed the question over on the Papertrey Forum, and *what* a response. So many of you encouraged me and said you hoped I
would
do one. So THANK YOU! I have started putting together some bits and bobs, and next I just have to figure out my camera and a tripod. I will keep you posted, and let you know when I put it all together!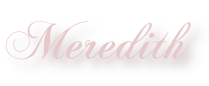 Paper: Papertrey Ink Ripe Avocado
Stamps: Flourishes Year of Flowers 3
Ink: Momento Tuxedo Black
Other: Copic Markers; PTI Woodgrain Impression plate, Wonderful Words: Holiday die, Tag Sale #4 die
Pin It