So THIS has been a busy week. I know it's only the middle of November, I know it's insanely early, but I couldn't wait any longer... I put up my trees. Yes, treeS. I have 5 total (4 of them are decorated, one of them is just lit). Monday I put up the girls' trees (they each get little ones in their room), my own tree, and put out the main floor decorations. Yesterday I put up my husband's tree and cleaned up the mess left behind from everything. Emma was *so* helpful and arranged all the gifts I have wrapped so far under the tree... she did a great job too! I am CRAZY anal about my gifts (more on this in a future post), so the fact that I even let her do it is a huge step for me.
Don't judge. *wink*
This is another card I made for my mum - not one layer, but very close so that it's easy to mail. I let some old K & Co. paper do the work for me.
*Horrible* photo, I wish I knew who took it.
I really love how embossing the snowflake really gave this whole card a rustic appeal. For sure I'll be doing that trick again!
Speaking of Christmas, I have a little something to tell you about!
My friend
Angela Fehr
and I have teamed up to bring you a week of holiday crafts and inspiration, starting November 20th and running through the 26th. Each day we will follow a theme and each bring you our project. I hope you'll join us and maybe even draw some inspiration for your own handmade holiday projects!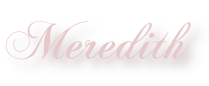 Pin It