Happy Monday bloggers!
Today I am taking my beautiful Emma with me to finish up the Christmas shopping. Yep, I said finish. I have also practically wrapped everything I've purchased so far. By "wrap", I mean the way I do things... in a very eco-friendly, timely fashion. Don't worry, I am going to post more on that a little later this month *wink*.
Oh, how I love the season...
So because I am just soaking up all the Christmas I can, I thought I'd do a Festive Friday style post full of holiday goodness.
I just adore vintage seasonal images. I have used some on previous cards, but recently I found
these
downloads for *free*.
Isn't that beautiful?
Remember I told you I went a little crazy at my dollar store last week? Those acrylic snowflakes were one of my finds... I love them.
A couple of weeks ago I spent an entire afternoon creating lots of gift tags. I loved the previous tags I had created using the Button Boutique and dies, so I decided to do some more, after I saw some
Heather Nichols
had made.
So I went to town and created a bunch of them, making each one just a little bit different than the one before.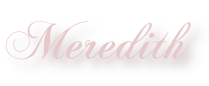 Card:
Paper: PaperZone Facets Sangria; Kaiser Craft December 24th Mini
Other: PTI Vintage Button; Printable image
Tags:
Paper: PTI Stamper's Select White; PaperZone Facets Sangria
Stamps: PTI Button Boutique, Tag Its #8
Ink: Stampin' Up! Real Red; Silver Pigment (can't remember the brand)
Other: PTI Button Card die, Limitless Layers 1.75 dies
Pin It