I just want to state for the record that I *love* this time of year. Halloween is over (now, I love Halloween, don't get me wrong), all the stores are fully embracing Christmas. That anticipation in the air before we all really dive in to our holiday preparations. I made a trip to the dollar store for tissue paper this morning and came away with $30 worth of goodies. If you know where to look, there are some scores to be had, I promise you.
I've been puttering away in the craft room, and managed to combine a few challenges for this one. Over at
Flourishes
for this week's Timeless Tuesday, we were challenged to use the "Out of the Box" technique... I had done it only once before, and tried a sort of ambitious design, but I think it worked...
Here is a close up of my die cut:
I loved
this sketch from Inkspirations
, because it allowed me to pile on the layers (you know how I like to do that).
I also used the colours over at Embellish, which were a nice break from the holiday themes dominating most of my projects lately! I actually think I might have bent the rules on this one - might be one challenge too many? Oh well, I just liked having a jumping point for my theme!
Now, speaking of holiday themes, I also made something for the Waltzingmouse Sketch Challenge... I was looking for something to use on a project with Emma yesterday, and found this gold chunky glitter and it gave me an idea.
The last couple of years I've seen a lot of vintage postcard inspired ornaments that have a glitter border, and I wanted to achieve that same look.
I don't know if it worked, but I do think it's kind of neat!
I probably have way more holiday cards than I need, now, but I can't stop making them!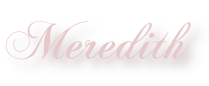 Sunshine Card:
Paper: Papertrey Ink Kraft, Ripe Avocado, Plum Pudding
Stamps: PTI Luck of the Irish, Mini Scrapbook Series: Library Ledger; Flourishes Year of Flowers 2; Waltzingmouse Text It, Victorian Frippery
Ink: Momento Tuxedo; VersaFine Onyx; Stampin' Up! Old Olive, Whisper White; VersaMagic
Other: Spellbinders Labels 4 Dies, Copic Markers
Pin It