ETA: You may have caught a glimpse of this post yesterday... I have no idea how long it was up before I realized it, so depending on your time zone, you knew it was here! I don't know where the scheduling got mixed up, but I fixed it. Sorry if this seems like a repeat post to you!!
Well, today marks the last day of our Handmade Holiday festivities! I had so much fun working on all of these projects to share with you... and it was great to see how
Angela
created projects using the same theme - I love that in blogland. Cafters coming together with a common theme, and coming up with completely different projects.
Today, we've each created a mini album to share with you. I knew almost right away that I wanted to concentrate on Christmas Eve for my book, because we have started a number of traditions, and I wanted to be sure I would capture them - and doing layouts is for sure not going to happen. I am just not that organized...
I recently picked up the Crate Paper Peppermint Collection mini deck, and decided that instead of hoarding it, I would make a little album. Since this little book is going to focus on my girls, it had to be fun, and this collection was the perfect fix.
I loaded on the embellishments on the front. *So* fun. Did you notice how this little album was created using the Boxy Banner dies from Papertrey Ink? I just added the different shaped circles from the Limitless Layers collection at the bottom to give me some extra room.
The first page is dedicated to feeding the reindeer, since we'll be leaving food out for them... that's how they'll find us, of course.
I know it looks a little plain, but when I cut my photos and add them, I may add some more embellishments, and the photo itself will add interest.
Next, we'll put out some fresh made cookies (and when I make them and decorate them, I'll be sure to share), plus some egg nog (I mean, he gets so much milk everywhere, we like to switch it up), and possibly a carrot, depending on what's in the crisper.
It was so fun to just go through all my fun embellishments and slap them on. I also bought the sticker sheet to go with the papers, so I included those on each page as well.
Next, we'll give the girls a present to open - a treat on the Night Before - and it's always new pajamas. And this year, they are *so* cute, I can't wait to see them on the little munchkins.
The acrylic snowflake came in a pack of 60 (30 each of 2 sizes)... from the dollar store. You're shocked, aren't you? *wink* I tell you, there are fun things to be had there! In fact, if you look at the cover of this album, you'll see a white snowflake from a pack of about 30 that I got there too - I just upped the glitter factor!
Finally, it's time to bring out the stockings...
I've just noticed I forgot to actually stamp the outline on these stockings. Hmm... well I think they still look super cute! Die cutting patterned paper can really add so much interest to a project. See how they're 'hanging' on the baker's twine?
Lastly, Christmas morning... seeing what Santa has brought for the girls. This is the first year that Emma really seems to be feeling the magic and vaguely understanding what it's all about. I won't lie, I am beyond excited when she sees that the Old Elf leaves her exactly what she wished for ("A Sleeping Beauty Dress, a Sleeping Beauty Crow-yown [crown], Sleeping Beauty shoes and a candy cane"), and maybe a couple of extras too!
How handy for me that I know Santa, and he could write their names on that little tag... so that it matches the little notes he leaves for them on Christmas Eve when he visits! I kept it fairly minimal in terms of embellishments, because I have a feeling I'll need the space.
My plan is to journal on the back side of the page before, so I've just left those blank.
My Mother in Law pointed out after I photographed these that I left out one of our traditions: hanging out the magic key for Santa so he can get into our house - since we don't have a working fireplace. So I'll likely create that page later, because it can't be left out!
So, that brings our 7 days of holiday inspiration to a close. I want to say thank you so much to everyone who joined us, and especially to Angela for collaborating with me on this project. I really put my heart into all the projects I created for this series, and I truly hope you've managed to draw inspiration from some of the things we've shared this week.
Now hop on over to
Angela's blog
, and see what she's created for her mini-album!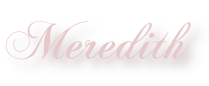 Paper: Papertrey Ink Ocean Tides; PaperZone Facets (peacock); Crate Paper Peppermint Collection
Stamps: Fillable Frames #10
Other: PTI Boxy Banners dies, Banner Borders dies, Limitless Layers 1.75" dies, Girls' Paperie Tinsel & Twig Sticker Market; Crate Paper Peppermint Collection die stickers, label stickers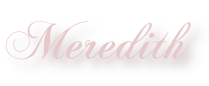 Pin It