Welcome to day 5 of Handmade Holiday with myself, and my friend
Angela
. I can't believe that we're getting so close to the end of the week already! I've had so much fun with this little collaboration, and I hope you have too.
So you can't have Christmas without decor, right?
Okay, of course you can. And of course no matter how you celebrate, it's not about the tree and the centerpieces, it's about being with those you love blah blah... Yes, but I LOVE the decorating!!
*wink*
I have recently discovered a new (to me) blog;
Simply KellyB
. She had this amazing countdown calendar for Halloween (I know, right?!), but I didn't find her until about 3 days before Halloween... so I put it in the 'to-do' folder for next year. Imagine my excitement when she shared a
Christmas version
!
I downloaded her file (for *free* if you can believe it), and just went ahead and basically copied hers.
It started with a frame from the dollar store (you all are going to wonder if I shop anywhere else!), and then, following Kelly's instructions, I constructed this 12 day countdown.
Each day has a different, vintage, beautiful image.
I love the Coke Santa image, and thought it was the perfect one for Christmas Eve:
And yes, it's a Coke Santa... my photo doesn't show the bottle of Coca-Cola sitting on the mantle!
Finally, it's Christmas Day, and you're left with this framed greeting:
I couldn't help but take these pictures by a lit tree again - we were at Shirley's tonight, and I'd lost the daylight, so I took advantage of the beautiful glow from her tree!
Alright, that's it from me today... I can't *wait* to see what
Angela
has up her sleeve! The only clue I've had is that she made something for her daughter's bedroom - since I have 2 of those myself, I can't wait to be inspired!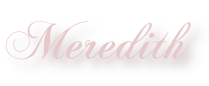 Paper: Kaiser Craft December 24 Mini; BoBunny Noel Holly
Ink: Walnut Stain Distress Ink
Other: Simply KellyB Digital Images
Pin It