WARNING: Picture heavy post ahead!! Grab something cozy to drink and settle in!
Hi friends! It's already day four of our Handmade Holiday event, where my friend
Angela
and I are sharing our handmade projects to hopefully inspire you in your own holiday creations!
Today we have focused on gift packaging. Of course, most people hit up a Big Box Store for supplies to wrap holiday gifts, and that's fine... but I like to do things differently. For 3 reasons...
1) I love any excuse to make something.
2) I can't stand the thought that all the wrapping paper used goes into the landfills every.single.year.
3) Using my method, I get my wrapping done in a *fraction* of the time it takes to use paper, and it's super easy to coordinate with the rest of my decor. I don't even need to tell you how that pleases me! *wink*
With all that being said, let's get to today's post.
I have been promising you for awhile that I would share with you how I go about packaging my Christmas gifts. You've seen me make tags all year, now it's time to see how I put it all in action.
Now, you already know from seeing all these tags that I have a red and white theme, heavy on the snowflakes around here...
And you know how I am slightly OCD and really like everything to coordinate and look pretty together...
AND you know I am crazy and have my tree up and decorated already!
Emma helped me by putting all those presents under the tree. Considering she is only three, I think she did a fantastic job.
Maybe not the way I would do it, but there's no way I could move them around. Are you noticing the things I use to wrap my gifts?
Poking the lens through the tree... notice the little box turned on it's end? You can tell she was hard at work...
I have stuck to my colour theme, but there is a lot of interest created by the different textures, patterns and shapes.
You can see how the colours of the tree blend perfectly into the gifts... they don't look like clutter, they just add to the festive appeal.
Alright, now let me show you the specifics...
These little pillow boxes are new this year - I found them at a local packaging store, and knew they'd be perfect for those little gifts that are left over when the stocking is bursting at the seams. I got the felt coasters at Michael's one year when they were clearing them out - so I paid about 75 cents for 4 - and bought every package of white I could find! This was *so* simple to execute - I just wrapped the jewelry I had (don't tell Emma!) in red tissue paper, which is what you can see through the translucent pillow box. The tissue gets folded up and re-used every year. Tie on the coaster and attach the tag, and it's done!
We *all* have these tins, and if you don't, your dollar store does. In every colour, style, pattern, theme you can imagine. I just have some wired ribbon with sparkly snowflakes tied around it - again, I can use it again next year - I just tuck it in the empty tin at the end of the day on the 25th.
How CUTE are these take-out boxes? Another dollar find from Michael's. I dressed it up with more wired ribbon, and added my tag - done!
These were a find at the same packaging place I mentioned, only last year. They're great because they fold flat, so they are easy to store. A different wired ribbon through the handle, and one of my tags make this fairly non-seasonal pattern full on holiday.
This isn't your typical gift bag... it's plastic. That means super durable. And are you noticing all those snowflakes?
For sure I wouldn't line these ones up, but knowing Emma, this makes perfect sense in her world. These are just bags from the dollar store, but they're more slender than your typical big bag... so they fit any number of gifts. I use the same tissue paper every year - just fold it carefully when you're done so it doesn't get *too* crumpled.
Another dollar store find - I have *lots* of these sturdy boxes. They have a lid, and are super durable. They also come in a huge variety of sizes... I collected them over a couple of years, and now I have more than I need, most likely. The great part is that they all fit inside each other, making storage even easier. The tag on this gift is actually one that I bought from Target (the silver; came in a can full of about 50 tags of various designs) and dressed up with my own goods.
This is a wine bag I picked up, also from the dollar store. Wine bags fit *everything*. This one has a DVD in it (don't tell Paul!)
A different velvet sack from my favourite place.. the dollar store! I am telling you, it's a fantastic resource.
But, if your dollar store isn't as great as mine - make your own! I bought some plain red cotton at Wal Mart in Washington (Wal Mart in Canada no longer carries fabric) for next to nothing, tore it up in various sizes of strips that I hemmed, folded in half and roughly stitched them up the sides. I tied this one up with curling ribbon, but I've also used the wired ribbon too.
Finally, my favourite. This is an organza wine bottle bag from the dollar section at Michael's again - these were from a couple of years ago. I have red and white, and depending on which colour I'm using, I use the opposite colour tissue to wrap whatever is going inside. These literally hold nearly EVERYTHING. I have put everything from t-shirts to cd's to DVD's... this one is holding a stuffed Tiana frog from the Disney Store.
And here is a new tag for you to see, since the others in this post are ones you've seen at some point throughout the year...
Those coasters sure add something, don't they?
I was taking these photos by the light of the tree - how I love it - and snapped a few of some of the newer ornaments on my tree...
I love anything vintage, and while this is a reproduction, it's still beautiful.
Shirley bought these for me last year - there are three white, and three silver. Again, they have a vintage flair I just love.
I know that technically speaking this is not a good photo - but I do love the aperture of it!
Alright... are you still with me?? I hope I've shown you an alternative to the same old wrapping, and inspired you not only to cut down on your waste, but also your time!
Now head on over to
Angela's blog
and see what she's created using today's theme. Remember, if you want to look back at any of my posts from this week, just enter Handmade Holiday into the search bar on the right side of my blog!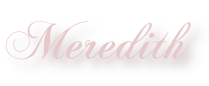 Pin It