ED: I don't know what happened, but I scheduled my post to go up and it didn't... sorry to be late!!
It's already day 3 of Handmade Holiday with myself and my friend
Angela
. It's been so fun seeing what Angela has created using the same theme as myself each day. I hope you're enjoying our projects!
I don't have to tell you how much I love Mish Wooderson's style. She always creates these great notepad covers, and I knew I wanted to make some this year to give to some of the people on my list.
I know my Mother in Law (you all know Shirley) makes a list every year of who she is buying for and what she's buying them. So I knew she'd *love* a handmade version. I bet money she tries to never use it, but I'll work on that.
I brought out my Crate Paper Peppermint Collection goodies for this one. Have I mentioned how much I love Crate Paper? *wink*
If you are curious about making your own, you can check out a recent post that Mish did
here
. Easy, and so impressive!
Here is a close up of the little cluster of Christmas goodies I adhered to the front of my notebook cover.
I won't lie, I was tempted to keep this one for myself, but since I know Shirley already has this sort of system, she's more likely to get good use of it. Plus, I *could* just make another one... *wink*
This was simple to put together, fairly quick, and a great solution if you want to make something handmade as a gift, but don't have a ton of time. These would be easily mass-produced, and they're also a low-cost gift. Perfect even for a stocking stuffer.
Alright, that's it from me today, so now it's time for you to go visit
Angela
and see what she's put together for her handmade gift. I hope I've shown you that even if you don't have a lot of time, you can still include something handmade under the tree!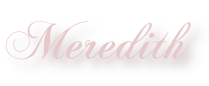 Paper: PaperZone Facets (peacock); Crate Paper Peppermint Collection
Stamps: Date Stamp from Staples
Ink: VersaFine Onyx
Other: Crate Paper Peppermint Collection sticker sheets; Girls' Paperie Tinsel & Twig Sticker Market; Making Memories Poinsettia
Pin It