Hey guys! Today marks day two of my collaboration with my friend
Angela
, as we bring you what we hope will be inspiration for you in your own holiday projects!
My husband is dead set against gift cards. He thinks they are a cop-out. And I think he has a point. Sometimes, handing someone a mass-produced little folded piece of card that you've only put your name on can appear to have involved very little thought or effort.
I mean, unless it's the Tim Horton's gift card I stick in his stocking. That totally doesn't count, right? Because I usually just shove those babies in there.
I don't think it's really the card itself that's the cop-out. I'll happily take cards from my favourite stores - guilt free shopping! But I think the presentation is key.
Today, Angela and I are each showing you gift card holders... a way to dress up that really handy little gift that we all give. Even my hubby!
Can I tell you a story about this cute little stocking?
This stocking is the reason I have a blog. It's the reason I fell in love with
Waltzingmouse Stamps
. It's the reason I got sucked into blogland. It helped me discover my true passion for papercrafting.
Sounds dramatic, but it is *so* true. This adorable little thing is one of Claire Brennan's (WMS)
freebie templates
, and one day when I was looking for some new ideas to create gift card holders,
her little sample
is what popped up in my Google search. The rest is history, as they say!
Back to my project.
I wanted to really go all out on this holder. I used the picture below as my inspiration, though I can't tell you where it is from - I can't find it's original source. Sorry!
I really wanted to use textures and accents to dress up the monochromatic colour scheme. Here is a close up of the grouping surrounding the little loop hanger.
I don't think I will actually be able to part with this one... I love it too much! I have a banner of projects on the craft room wall that I can't bear to part with, and this might be the next addition!
That's it from me for today... I hope I have shown you how you can make a simple gift card look like the most impressive present under your tree! Make sure you come back tomorrow to see what I have in store... we're tackling handmade gifts! And just a note - you can find all of my posts relating to this event by searching "Handmade Holiday" over on the right hand side of my blog.
Now head on over to
Angela
to see what she's created for you. I know it will be beautiful!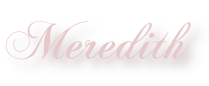 Paper: PTI Vintage Cream, Stamper's Select White
Ink: Ranger Distress Ink Antique Linen
Other: Waltzingmouse Stocking Template; Cuttlebug Textile Embossing Folder; PTI Woodgrain Impression Plate; Martha Stewart Seam Binding
Pin It