Hello! Welcome to Day 1 of my collaboration with
Angela Fehr
- 7 days of handmade holiday goodies to hopefully inspire you for the upcoming season. We like to call it Handmade Holiday. Each day we will each bring you projects we've created using a common theme.
So today marks the first day of our little event, and the theme for the day is Tags.
Now is the part where I tell you I am struggling with camera card issues, and had to scramble to find some pictures to use! I had a beautiful tag created for today's post, and something that was a complete departure from my usual red and white theme... but I can't access those photos, so I had to improvise!
These tags are fairly simple, and straightfoward, and compliment my colour theme perfectly. You know how I like when things coordinate! *wink*
Sometimes using very little in the way of Christmas motif can have such a festive result - the only thing 'holiday' about this one is the sentiment!
This last one is incredibly simple - just a die and matching stamp set to create a one layer tag. Sometimes the wrapping commands a simple tag, you know?
That's it from me today. Join me again tomorrow for our second day of Handmade Holiday, and I promise it won't be red and white!
As for that other tag that you were supposed to see today... I should have things sorted out in a couple of days, and I will share that one then! Now make sure you head over to
Angela's blog
to see what she has waiting for you!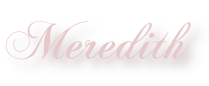 Pin It