Happy Sunday friends!
A week ago, I kicked off my week long collaboration with my friend Angela, bringing you our Handmade Holiday projects. But if you remember, I had issues, and didn't have the right photos of the tag I had created to show you.
Well, now that we've completed our week of inspiration, and I am organized and have things working again, today I can share with you the tag I *should* have shared a week ago!
I recently picked up the Kaiser Craft December 24 Mini deck, and a coordinating sticker sheet. I couldn't wait to put them to work for this project.
The die cuts are actually included in the mini deck... so it makes it great value for the money. I love the almost victorian feel to the patterns and colours. The paper I used on my tag base reminded me of old wallpaper.
I felt the "25" die cut was a bit flat, so I glittered it up:
And I love the tiny little song sheets included on the sticker page:
I loved piling on all the goodies - I really am loving adding anything I can squeeze onto a tag.
Thanks for stopping by, and enjoy the rest of your weekend! My hubby is off this week, so we have a busy one ahead - taking the girls to see Santa, taking Emma ice skating (she's been once before, but she doesn't remember... and she is *so* excited), LOTS of baking, and a Christmas dinner on Friday night with some good friends. It's my favourite time of year!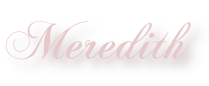 Pin It