As usual, I created a card, I managed to fit a couple of challenges into it, and... I forgot to link it up in time to said challenges. Such a struggle for me to keep so organized *wink*
Oh well... I make things for the sake of making things, more than I do to win stuff. Challenges are there to spur creative energy more than anything else, right? As it is, I created this card with last week's
Card Patterns
sketch, and with the Snowy challenge at
Flourishes
.
Don't you love to see crocuses poking through the snow? A promising sign of life, warmth and spring just around the corner after the cold days of winter.
Okay, so rarely is there still snow on the ground around here when the crocuses poke through, but still...
So that was my inspiration for this card.
I also thought the "Find Joy..." sentiment was fitting... crocuses are one of those little things that can really brighten one's day.
Close up of the colouring and 'snow':
The Copic video is in the works... So many of you seem so excited about it, I am blown away. I have started working on my examples, Josie has personalized some of those for you (haha), and I have figured out the tripod. I hope to put everything together this week for you.
Next week is going to be a fun one around here, full of holiday goodness. Stay tuned for more details!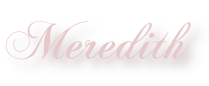 Paper: Papertrey Ink Royal Velvet, Ripe Avocado, White
Stamps: Flourishes Year of Flowers 1, Cherries and Peaches
Ink: Momento Tuxedo Black; Stampin' Up! Old Olive
Other: PTI Mat Stack 4
Pin It