Happy weekend! Today is a special day for card crafters everywhere... it's a day totally dedicated to our craft!
I didn't get a chance to play along last year, so I am really excited to be posting a couple of cards today in honour of World Card Making Day.
So, I told you awhile back that I've challenged myself to pick one stamp set off the shelf every day and ink only that one up for whatever I create that day. I pulled out Piece of Cake, which I like the theory of...
(Now *that* is an awful photo... sorry about that)
So this one took awhile to come together for me. I started with stamping the background using different elements from the set, and that part was easy. It was laying the rest out that just did not come easy!
Here is a close up of the background:
The one thing I definitely love about this set is how many elements are separate stamps, making it really easy to customize everything.
I managed 3 cards before the day was out, and if I am honest, they were tough to finish.
This one I created using last week's colours and painting challenge from
Embellish
. I am too late to link it up (what's new?), but I did create the sentiment tag using the same set:
Hard to see, but I also stamped some of the flowers lightly behind the "Celebrate".
This one I really wasn't too happy with. I liked the cake image on the button card, but I sort of felt like it fell apart after that...
Another bad photo... again, sorry... trying to get these shot before supper hit the table; not to mention the 16 month old trying to eat them FOR supper...
I also stamped a bit of a background using the frame image again:
So, all in all, I am not entirely convinced about this set. I struggled with these cards - I think because this isn't something that easily lends itself to my usual shabby style. For me, anyway!
Thanks for visiting my little blog today! I hope you like what you see, and I hope you can forgive some pretty bad photos...!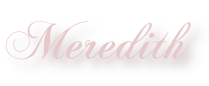 PS - time crunch... if you're looking for any of these supplies, pop me an email and I'll try to help you out!
Pin It