Well, this is pretty cool... and I've been waiting for months and months to be able to share this with you!
Some of my friends have been itching at the seams for a look at this... and finally I can show you.
Back in the spring, I got what is commonly referred to as "Happy Mail" for the very first time... a letter from one of the editors of Paper Crafts magazine, tell me that not one, but *two* of my projects had been accepted for this:
I literally screamed. I've never reacted that way to anything before in my life. I am just not that kind of gal. Usually, I am quiet, reserved, and almost under-react to great things. This time? I just about fell out of my chair.
Now, 2 projects is nothing, I know. But to me, this was huge. I set a goal at the start of the New Year to do whatever I could to give my best shot at being published. And I actually achieved it!
Here is how good my name looks in print... I had to track this puppy down for a week before I finally found one, and there I stood in the middle of the store, trying to find my stuff...
And for the record, my humble little offering is right next to a beauty created by
Betsy Veldman
. Um, she's *awesome*... so that's kind of cool!
Here's my photo of the card:
I know you see it all the time - someone wants to blog about their recent publication, and they tell you that the latest issue is so full of inspiration. And I will confess: I don't buy all the card mags all the time... I find so much inspiration online, sometimes I forget the old fashioned way of doing things. BUT... this publication really *is* full of inspiration. There are so many designers I'd never seen before (never noticed?), whose projects stood out so much, I've started a list of blogs to Google. Not to mention new-to-me products to go find... So... I really do think you should go find your copy of Holiday Cards and More, because there are TONS of great things to feast your eyes on! Oh, and because I have a whole other project waiting there for you to see!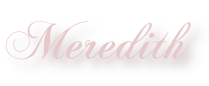 Pin It