I finally haunted the house yesterday... not sure my 3 year old is entirely comfortable in her own home now, though. But the thing is... I couldn't get into it like I have in previous years. I just want it to be Christmas already!
Blogland is full of beautiful festive projects, and I just want to decorate my house! Soon enough... I am an early holiday decorator as it is.
So I showed my mother in law the image for Simple Sunflower on the Papertrey site awhile back, and the first thing she said was "That would make a great poinsettia".
Um. What?
Why didn't I think of that?
"Add to Cart"
I mean, I have a lovely friend who adores sunflowers, so I was going to get it anyway so that I would have it to make cards for her...
But I made a Christmas card with it first.
I mean, come ON. Isn't that awesome?
So all I did was stamp the larger bloom in a lighter shade, and then I stamped the smaller bloom right over top in a darker shade. then I stamped the center in yellow and added rhinestones.
See?
I used this same technique to make all kinds of flowers for a few other cards. I'll share those next week.
Don't you *love* it?!
I even have tags for you today, as well.. I have been trying to get back in the groove of making them, since my gift pile is growing already.
When I saw these snowflake dies peeked last month, I squealed. My hubby had to pretend to get it and be excited with me.
He knows of my
love of
obsession with snowflakes... he started it. It was his idea to get married in February and have a sparkly snowflake-y wedding. Okay, it didn't happen quite like that. He used the snowflakes that he knew I had an affinity for, and the idea of sparkle to convince me that his idea was a good one. He was really trying to save some money...
But since then, I have LOVED everything snowflake... these dies were MINE.
Oh, I love this one. Look at how the flourish just *works*.
Hey! It's the sunflower center stamped in silver!
Seriously, one of the best $5 purchases ever...
Have a great weekend!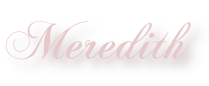 Paper: PaperZone Facets in Sangria; PTI Stamper's Select White
Stamps: PTI Simple Sunflower, Bells & Boughs, Fancy Flourishes, Mat Stack 2 Collection, Stylish Sentiments: Holiday, Tag Its #8
Ink: Stampin' Up! Rose Red, Purely Pomegranate, Crushed Curry, Real Red; VersaFine Onyx; Silver Pigment (can't remember brand, sorry!)
Other: PTI Damask Snowflakes dies, Tag Sale #4 Die, Pure Poppy Vintage Button; Martha Stewart Green Seam Binding
Pin It