If you're in Canada, today you are enjoying an extra day off filled with turkey, stuffing (my *favourite* part), cranberry sauce and pumpkin pie. Well, unless you're at our house, then it's pumpkin cheesecake.
This year, I am going to actually give thanks to specific people in my life who I am so grateful for. Mainly people who have been there for my daughters since they were born. People who adopted them as their own grandchildren or nieces... I want them to know how much their love for my family means to me.
I plan to leave these cards at table settings, or tucked into someone's purse so that it isn't about the presentation or production - in fact, I prefer they read them when they are on their own. I don't want anything in return, I am not looking for anything back... I just want to share my gratitude with them.
I actually created these way back in the spring for a publication call, but was actually a bit grateful when they weren't picked up - I have known for months I wanted to do this.
Gosh, I love buttons.
Remember to take a minute today and reflect on the things in your life for which you are grateful. Even on our worst days, we have something to be thankful for, and it's always good to remind ourselves of that.
Happy Thanksgiving!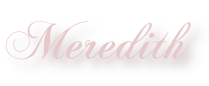 Pin It