Happy Monday!
I know most people hate Mondays (I don't love them, but my work is being a mum, so it's not the same downer for me), but today is the Friends of Waltzingmouse Blog Waltz, so that will help soften the blow, right?
The theme this month is Fall/Thanksgiving. Here in Canada, we've already celebrated Thanksgiving, so I didn't really feel like making something with that theme... So I chose to concentrate on fall colours, and even threw in a sparkly jack-o-lantern... I figure they don't have to be specific to halloween, if they're not too scary, right? I also stuck a little pumpkin pin into my bow, which you can see in the photo above.
I am experimenting with photo set ups, but I am not sure I like this one. Hmm...
Anyway... so I stamped the plaid from Off Beat Backgrounds... Shirley (my MIL) is always too impressed when I do this, and I keep telling her that Claire's stamps make sure you get it perfect every time, but she doesn't believe me...
I did use "Thanking You" so I guess there is a theme of gratitude here...
I won't keep you... lots of stops on your dance!! Thanks for looking!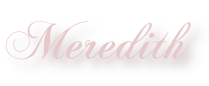 Paper: Papertrey Ink Terra Cotta Tile, Vintage Cream
Stamps: Waltzingmouse Off Beat Backgrounds, Cameo To Go
Ink: Stampin' Up Crushed Curry; PTI Terra Cotta Tile; Ranger Distress Ink in Tea Dye
Other: PTI Journalling Tabs die, Terra Cotta Vintage Button; Martha Stewart Seam Binding; Maya Road tiny ticket; Making Memories Pumpkin Pin; Glitter pumpkin from Wal Mart confetti
Pin It