***This is my second post for today... scroll down or click here for my Mojo Monday/Ribbon Reel card***
I love Crate Paper. Like *LOVE* Crate Paper. When I got some cash for my birthday, the first thing I did was load my cart full of Crate goodies.
I also loved the colours that Tara posted over on the Crate blog to challenge us. They are beautiful together, and as she pointed out that the combination of mustard, peacock and khaki really do work for fall, even if there's no orange.
I used a few of different lines here, but they work well together, don't you think? There's some Random on there, lots of Portrait and even some Emma's Shoppe chipboard. The hard part was narrowing down which patterns to put together, since I wanted to use them all!
I used this week's Card Patterns sketch for some inspiration, and just loaded on the layers. And I love it... this is one of my favourites in awhile!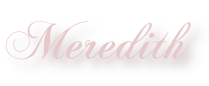 Paper: Papertrey Ink Kraft; PaperZone Facets; Crate Paper Random, Portrait
Stamps: Waltzingmouse Sweethearts
Ink: Stampin' Up! Pacific Point
Other: PTI Fillable Frames #8 Die, Tag Sale #4 Die; CP Emma's Shoppe Chipboard; Maya Road Lace Trim
Pin It