Hi Guys!
Today I have a quick project for you, showing a super easy way to create a gift tag. You already know how much I *love* to make gift tags, and this is a really easy way to make an impressive tag AND use up some leftovers from a previous project.
Layers, my friends... that is the key to an impressive tag. It doesn't have to be super dimensional, but if you add lots of pattern and coordinating colours, you can't go wrong.
This tag was created using elements I had leftover from another project; die cuts that didn't get used. They were all cut from the Cosmo Cricket Ever After collection, so the work of colour coordination was done for me.
The orange is cut with the Button Card die, to which I added a punched circle, stitched on with twine through a vintage button. Then I grabbed a leftover Banner Builder Border and just stapled it on with my mini-stapler. The little label on the bottom left is something I found at my local office supply as a dollar add on at the till - these were intended for back to school organizing and came in sheets of about 20 in a few different colours and patterns. Some stitching adds visual interest, a bow made it girly for my recipient, and the large scale sentiment finished it off perfectly.
I love using plain bags so that my tags do all the talking. This is a Kraft one I picked up at my dollar store!
I hope I have inspired you to not only use up those scraps laying around your table, but also to give your gifts that extra touch of something personal! It's easy, and cheap, plus your recipient will love it.
Once I get my friend's permission, I will be able to share with you the gift that is *inside* this bag...!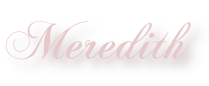 Paper: Cosmo Cricket Ever After; Manila tag
Stamps: Think Big Favourites #3
Ink: VersaFine Onyx
Other: PTI Button Card Die, Banner Borders die, 1" circle punch
Pin It