Happy Thanksgiving Weekend! Okay, only if you're a fellow Canadian.
Today, a good friend of mine is getting married. You'll remember the invitations I created for her and her fiancé,
here.
The entire wedding really embraces the fall theme.
I got married in the winter. But I told my husband I want to have 3 more weddings so we can have one in each season. Fall would be my next choice... I love the rich colours, the décor possibilities...
I have been able to live vicariously through Jenn as I created her invites, thank you cards, the seating chart, stamped the guestbook, and then created a gift and the card and tag to accompany it.
I wanted to compliment the theme, especially since I had lots of leftovers in the exact colours handy... so I created this card for her and Craig.
Claire
released these beautiful sentiment stamps just at the perfect time. I knew as soon as I saw them that I would use them for this project (I also used them on Jenn's shower card, which I will share soon). I actually made this card weeks ago using a
Waltzingmouse Sketch
, but as usual, I didn't get it linked in time...
Here is a view of the stamped background:
I have been *loving* creating tags lately. It's all because of
Michelle Wooderson
, I am fairly certain. She made me realize that you can have as much fun (if not more) layering all kinds of stuff on this mini-creations.
I sort of followed the general layout of the
tags I made for Emma's birthday,
which were totally cased from Mish.
Here is the finished tag:
I created a canvas using one of the couples' engagement photos as a wedding gift. I will have to make sure they don't mind me posting their photo before I share it with you... but I can tell you that the card and tag compliment the gift perfectly... something that just makes my OCD heart sing... *wink*
Have a great long weekend, if you're lucky enough to have one!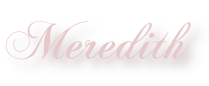 Paper: Papertrey Ink Kraft, Terra Cotta Tile, Vintage Cream, Dark Chocolate
Stamps: PTI Leaf Prints, Just the Ticket, Tag Its #5; Waltzingmouse Big Day Additions
Ink: Stampin' Up! River Rock, Crushed Curry, Whisper White; VersaFine Crimson; PTI Terra Cotta; Ranger Distress in Tea Stain
Other: PTI Leaf Prints die, Just the Ticket die, Terra Cotta Buttons
Pin It