So, you know how I am when it comes to "cute".
I just don't
do
cute. It's not my thing. I've never done cute - at least, not since I was little (and even then, I don't remember loving cutesy). Lots of people go nuts for cutesy, and I totally appreciate why, but it isn't *me*.
But then I had babies. And they are the epitome of cute, am I wrong? So now I see some things that I would normally never give a second glance, and think of how the little ones would love them.
When Papertrey released Tremendous Treats: Christmas in October, I knew I was using it to make my girls' Christmas cards. It's just too cute.
Yep, that's what I said!
So I asked Josie to pick an image... I mean, she's not even 18 months old, so I just sort of pointed at 2 of them, and she landed on one with her adorable chubby finger. Then I asked Emma to pick one and she did the same. Emma picked the snowman, and Josie picked the Santa.
Now... I tried to shab these up a little, but they *are* for the kids, so I kept them simple and graphic.
I also went on a tag making spree - actually, more of a tag CASE-ing spree. Here are some:
Betsy Veldman made something really similar to these during the September Papertrey peeks... Mine are only a little bit different, but I just so loved what she created.
I *love* them. But I take no credit - they are a total rip-off of Betsy's project!
The next one was a quick one I put together with leftovers and extras... the magic is in the die cutting!
I am addicted to the Tag Sale dies... I have them all and can't stop...
Dimensionals add a *lot* to a tag, let me tell you!
Have a good weekend! We're gearing up for Halloween by carving our pumpkins at some point... also have to add some gory details to the spooky-ness out front, in order to scare some trick or treaters on Monday!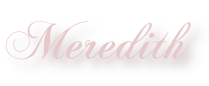 Pin It