The other day I showed you how I make tags using my scraps, and told you I would show you the gift I was giving... well, here it is!
This is something I made back in the summer for my favourite friend's birthday.
My friend gave birth to her first baby back in April. He is the sweetest, cutest, most lovable little thing... since I only have girls, Baby W is the boy in my life. I have adopted him as my nephew, since my own brother and brother in law are not making any tracks to have kids anytime soon...
One thing I regret is not making a point of having belly shots done when I was pregnant. My friend had some taken, and had plans of ordering a photo book to compile them... but then Baby W was born, and his newborn shots took priority (of course).
My friend had the *perfect* bump, too. I knew she wanted something done with these photos, but she told me in passing once that she couldn't see herself putting out the money for these as long as there were photos of W to publish. My initial plan was to make a mini album of his newborn shots, but she beat me to it and ordered a book online.
So I went right behind her back and asked her husband to send me the photos from this shoot so I could use those instead.
I used
Nichole Heady's post
as guidance - I have made a few of these mini books now, and I *love* them. They go together so easy, quick and are so impressive.
I chose colours that complimented the photos (in the colour photos that I am not sharing with you to keep SOME of my friend's privacy, she is wearing a green t shirt).
Yes, I showed you the photos totally out of order.
Now is the part where I *gush* to you about the
photographer
. She was amazing.
AMAZING
. How do I know this? Because I was *so* lucky to be there when W's newborn photos were shot. My friend had a tougher recovery than most of us, so she needed a lot of help those first few days - she actually couldn't lift Baby Boy up on her own for the first couple of weeks, so I was that extra set of hands for the photographer - who broke all her own rules and travelled to the new parents' home (quite a distance for her), since it was so difficult for Mum to travel at that point. She was nearing the end of her own second pregnancy, so with 3 mums in the room, there was lots to chat about. Incredibly friendly, easy to work with - and she took the most *amazing* photos. Again, I wish we had pushed ourselves to have photos like this taken of our own.
But I digress...
I gave my friend this little album for her birthday in August, and she loved it. That's the best part, isn't it? Giving someone a special gift made with love, with their own memories, for them to cherish forever...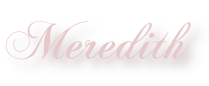 Paper: I *think* this is Making Memories patterned paper, but I am not sure, because I inherited it; Papertrey Ink Ocean Tides
Stamps: PTI Mat Stack 1 Collection
Ink: VersaMark
Other: Fine Detail Black EP (not sure the brand); PTI Friendship Jar Label Die; Girls' Paperie Toil & Trouble Sticker Market; Recollections sparkly brads
Pin It