Hey friends!
So... this week is sort of a strange one for me. Thursday is my birthday. My
thirtieth
birthday. Now, I know that age is just a number, and it's all in how you feel, and all that... and I can tell you without a doubt that I am happier now than I have ever been. But I still hate the idea of being in my thirties. Yes, it's not even that old, and yes, it happens to everyone. But I think we all have that one birthday that we just don't really want to face, and this is mine.
Of course, it's also kind of a milestone birthday... and my hubby is quite clearly impressed with whatever scheme he has up his sleeve... so I *am* looking forward to what he has in store... I just hope it isn't as impressive as the
"Christmas Stamps"
he gave me last year...
Anyhoo...
The challenge this week over at
Embellish
is to use paint or misting with their colours. Well, I love paint way too much to pass this one up!
I also loved the muted colours with just a pop of turquoise. This one was actually pretty easy for me to put together!
I have also challenged myself to pull out ONE stamp set a day and force myself to use only that set on a card. And then I can't pick it up again until I've gone through the rotation! There are too many neglected sets in my craft room, and I figure this is a way to force myself to see them in a new light.
For this card, I used Cameo To Go from
Waltzingmouse
.
You can see I added paint to both the edges of my card as well as the edges of my sentiment tag. I also misted the ledger paper, but I am not sure how well that shows up.
That's it from me today... Thanks for looking!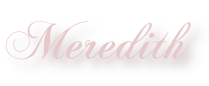 Paper: Papertrey Ink Smokey Shadow; My Mind's Eye Stella and Rose
Stamps: Waltzingmouse Stamps Cameo To Go
Ink: Stampin' Up Baja Breeze
Other: Prima Blossoms; Recollections bookprint leaves
Pin It