Well, I am 5 days post-op (I had my gallbladder removed last Tuesday), and I am feeling really good. Except for the part where I can really still only be horizontal for any length of time. I am healing very well on the outside, however, I still feel all sorts of things on the inside if I sit up for too long, or if I try and walk around at all. My belly button is the only one of 4 incision sites that still irritates me, and it really only feels like I've got a bad scrape on it. I miss having my kiddos at home, and although I see them for a few hours every day, I can see them changing so much while I am away from them!
Josie has started walking - luckily she was well on her way for awhile before I had to send her to Grandma's to stay - but she improves every day, and has now mastered walking and carrying something at the same time. I can't get enough of her wobbly little legs and balancing arms... it's just the sweetest sight for her mumma.
Emma is so gentle and caring - she rubs my hair out of my face ever so gently and tells me I am okay, and asks if I feel better. She wants to see my incision sites, and I know she's dying to touch them, but she knows better. What a sweet sweet girl. She desperately wanted me to paint her face yesterday, and both of our hearts were broken when I told her I just couldn't yet. She started to cry, and I held her and wanted to cry right with her - she knew I couldn't, and she knew I wanted to, but when you're 3, that doesn't make you feel any better, poor thing. Hopefully in another day or 2 I am well enough to do it for her.
But that's not why you're here!
I love love LOVE
Michelle Wooderson
's style, especially when she is creating tags for something. I love her layers, her found objects, the ways he pieces everything together.
When it came time to make some tags for Emma's birthday gifts, I knew where to go to find inspiration. I knew I wanted to use Mish's Friendship Jar set for these, so I found one of my
favourite posts
where she featured the stamps, and CASED from there...
And oh, how I love the way they came together. I stamped the base - my manilla tag (MUST get to the store and get hundreds more of these!) - with the cherries from
Flourishes
' Cherries and Peaches set. I am sure I don't even need to remind you that Cherries and Emma are synonymous for me! After the cherries, I just started piecing and layering, and adding more and more until it all came together for me.
Here is the second one, only slightly different:
I can't get enough of the Girls' Paperies Sticker Market books... I bought up as many as I could from Two Peas, since GP is no longer, which means so are the sticker markets. The two little additions on each of my ticket stubs just added the perfect something to stamp on to.
That's it from me today, but since I have the time, maybe I'll go schedule some posts with some of the other projects I haven't managed to share yet... keep an eye out!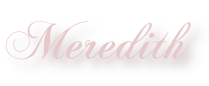 Paper: Bazill scraps; Emma's Shoppe by Crate Paper
Stamps: Papertrey Ink Friendship Jar, Just the Ticket, Fillable Frames #9; Flourishes Cherries and Peaches
Ink: SU! Rose Red, Baja Breeze, River Rock; VersaMagic Cement; VersaFine Onyx; Ranger Tea Stain Distress Ink
Other: PTI Just the Ticket Die, Friendship Jar Die, Friendship Jar Label Die, Friendship Jar Lid and Toppers Die
Pin It