Hi Friends!
Well, I am a day over the week mark from having my gallbladder out, and I am amazed at how quickly the body can heal. I feel amazing - though I am reminded daily that I am, in fact, still recovering.
I washed my hair last night for the first time in a WEEK. I am an every other day girl with my hair, and every day girl with my showers... but the bandages on my wounds can. not. get. wet. So nothing more than sponge bathing for me, basically. The first few days I was surprised how okay my hair was... but that's because I was barely moving from bed to bathroom and back.
Finally last night we rigged a way to wash it in the tub, since it's still painful for me to crouch forward to do it over the sink. It was awkward and a little tiring, but *so* worth it.
I have been out a couple of times - each time for about 2 hours. After that, even my toenails are exhausted and begging for me to lay down again. But it's helping me feel a little bit more normalcy in my days!
Now, being laid up for over a week with nothing but my computer and some books (oh, so *this* is what life was like before I had kids!), I've had time to realize there are lots of perks to being out of commission.
- Laundry... haven't touched it in ten days. But there are still clean clothes being put away in my drawers, just like magic!
- Bathtubs... sooooo unfortunate I won't be able to clean those for awhile...
- Cooking... I can't stand in one spot long enough! For shame.... (Actually, truth be told, I MISS cooking, and am anxious to get back to it).
But the best, BEST part about being under the weather?
I LOVE fresh flowers!! My favourite friend brought my the pink Gerberas... one of my favourite flowers ever. She chose pink because they were so cheery and pretty - but I love how she considered other colours that might compliment my decor better, since she knows I am anal like that. The pinks are PERFECT.
The big bunch were chosen by Emma when she was with her grandmother... now, ordinarily I would have cut these down so the arrangement would resemble something like the yellow one my dad and stepmum sent me... but I was in no shape for that. So I'll live with them a little bit unruly!
Isn't the yellow one just perfect for the start of fall?
But the most cherished thing on there is the centerpiece...
I know I am her mother, and I know I am biased... but don't you think that for being JUST 3 (like, 3 and two weeks) this is *incredible*? Okay, here's why I think so - her colour balance and composition are PERFECT. She has a well balanced image, and has added the perfect touches of each colour to keep everything cohesive.
Okay, so it's just me, but still... I ADORE it. The other side is painted too, because she is very thorough when she makes cards. I was told I couldn't put it on the wall or fridge, because it's a card, and they stand up don't you know. I still intend to frame it and add it to our family wall.
Thank you so much to all of you who are thinking of me and leaving sweet comments about my recovery... they are bright spots in my day, and I truly appreciate you!!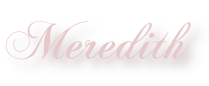 Pin It