Before I get started, a couple of things;
1) Grab a drink and a comfy place to sit down. This post has a *lot* of photos!
2) I want to take a second and thank everyone who took a second to wish me a happy birthday, and to let me know that turning 30 wasn't so scary. I still don't like the idea that there isn't a 2 at the front of my age anymore, but I am working on it... I had an
amazing
birthday, and will share more about that in a couple of days when the dust settles!
Okay, got that drink? Truly, I don't think I have ever had so many photos to post!
Today I am sharing a mini album I designed, after seeing
this challenge
on the Crate Paper blog. The idea (one I love and adore and try so hard to practice myself) is that we take time to preserve the small memories - the every day moments - by scrapping them along with our big moment memories - birthdays, holidays, etc...
This month, the prompt given was
home
.
Well, I decided to create a mini-album with some photos I took of my girls about a year ago. I took the
home
theme, and went a little obscure with it... but these photos were taken in my oldest daughter's bedroom, a room in my
home
that is one of my favourites, and they were taken of the 2 most important people in my life... and I incorporated them into the theme as well, which you'll see later in this post.
I got out my
hoarded
beloved Emma's Shoppe papers and sticker sheets and went to town. I liberated myself to use them in 2 ways... one... well, this album is half for my own Emma - so what other choice did I have? - and two, I bought these goodies because I *loved* them, so wouldn't they be best utilized in a project that is all for me, and about my favourite subjects?
I had 4 main elements to keep cohesion in my album, then just switched them up and embellished them to create the hodge podge look I was going for.
I had navy blue textured cardstock to act as dividers and title pages. The cover of the book is the first example shown above.
Then I die cut the photos of the girls, and used the photos themselves as pages:
To dress the photos up, I added some stickers, like this one from one of my Girls' Paperie Sticker Markets.
I also had glassine bags, in which I slipped an index card filled with some journalling. The first one was accented with this cool stamp that is supposed to be a blood spatter:
...but instead I made it look like ink splotches or paint drips. I added ribbon tabs to each of these pages.
I also included some index cards that were pages unto themselves, and just had random embellishments that fit the look and theme I was trying to achieve:
I guess the whole award ribbon/personal wand idea that Making Memories had was less than a hit, because I found this plaque (supposed to be the center of a ribbon) for a major clearance... I knew it would work on a scrap project!
I did a section for each girl, and added their own title pages, followed by a picture:
Emma's Shoppe sticker on a picture of my own beautiful Emma...
Then a journalling card in the glassine bag for each girl. I had to think back to a year ago, and what I would say to 2 year old Emma... then I embellished them with their initials and more stickers:
Here is Josie's:
I tell you, it took a little prodding of myself to pull those stickers off their sheet, but it was worth it!
Another sticker on this one... goodness she's cute.
It was a trip to think back to when Josie was a tiny 3 month old...
Another kind of divider page, with another sticker and a chipboard piece that I thought was perfect, because it reminded me of a big sister holding her little sister's hand - something that melts my heart on a daily basis.
And there's the second way I used the
home
theme to pertain to my lovelies... here's a close up:
And even a heart shaped rhinestone!
Here's another navy page:
I love the tabs from the sticker sheets as well - they added a *lot* to this project. I loved the sentiment stamp, and left the "heart" uninked so I could replace it with my heart yo-yo...
And what better accent than a Melissa Frances keyhole?!
I also managed to mostly stick to my resolution to challenge myself to one stamp set a day with this one... with the exception of
two
stamps, this book was created using only the Sweethearts stamp set by
Waltzingmouse
! Proud of that one...
WHEW! Did you make it this far? Thanks so much for following along if you did! I hope you like my little book, and that it was worth the read!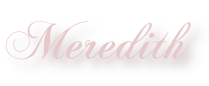 Paper: Navy Cardstock from stash; Crate Paper Emma's Shoppe
Stamps: Waltzingmouse Stamps Sweethearts; ink spot/blood spatter Inkadinkadoo; E initial stamp from dollar bin at Michael's
Ink: Stampin' Up
Other: Girls' Paperie Sticker Markets
Pin It