The days are flying by - we're a week into September already! FINALLY the summer weather has found us here in Vancouver... but with a decidedly fall feel. It's warm - really warm - here, but the light is certainly autumnal, and the leaves are turning. As much as I love summer, I am realizing this is also a favourite time of year for me.
I managed to make a card the other day! I whipped it up pretty quick - I think this took an hour all told - if even that long - and then I had to be done. I would have liked to embellish it a bit more, add some more layers... but my insides are not fond of being upright for long periods of time yet!
This week's
Make it Monday
(
Papertrey Ink
) focuses on creating a background using non-background stamps. Something I love to do, so I wanted to play along!
I put Tag Its #5 to work here... and added a small bloom from Tag Its #3 as well. I love how it turned out!
For the flowers on my doily die cut (Thanks
Lou
!), I used
Betsy Veldman
's technique of stamping with my ink refills. They kind of came out smushed, but I actually really like the effect!
Here is a close up of my pattern:
See the smudges on there? Weird thing about photos... I didn't see that at ALL until I was re-sizing this to post it. So it's obviously really faint on my card (that's what you get for not paying attention and putting the good side down on the mousepad you just used for stamping)... huh.
I also thought I would share today's progress/success with you. I managed to actually tidy up some of my house, and put out some fall decor! It was 45 minutes of the slowest housework I've ever done, and I was about ready to fall over when I was done, but it's awesome I managed to do it!
So here are some photos of our fall decor:
Now, I am sure sweet peppers do not say fall to anyone but me... but the colours of these are so rich and autumnal - so that's why they get to play with the pumpkins and leaves.
Does everyone have these? Martha Stewart's glitter pumpkins from a few years back? I used to spend my days on The Nest's Decorating forum, and we *all* made these. This is our kitchen table centerpiece, paired with some beautifully spicy scented candles, and a table runner my mother in law made me.
Just a fun, sparkly, glittery photo!
The amber glass vases (crying out for some blooms) were a thrift store find at only 69 cents each! I had to stop myself from buying all five of them - I stuck with 2 to flank my hurricane.
My larger glitter pumpkins on the dining room table. I love these things! Sorry for the dark photo - this end of the house doesn't see a ton of light, despite many, many windows!
The mantle, showing off some mercury glass votives and some pumpkins...
Close up of the pumpkins on the mantle.
The display shelves in what used to be the firewood nook - we don't use wood, so we altered it a bit and hung some shelves my handy hubby built. I love this little corner filled with some of our most meaningful little chachkis. You can see I added a couple of pumpkins and a turkey!
This one came out blurry because my stitches say I can't kneel for too long! This is resting on the hearth.
And a fun little pumpkin friend on one of the living room side tables!
I feel a bit early putting this stuff out, but I do a whole other theme for halloween itself, and we celebrate Thanksgiving in October here, so... gotta get some mileage out of these goodies!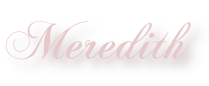 Paper: PTI Kraft, Vintage Cream
Stamps: Tag Its #3, Tags Its #5
Ink: SU! Crushed Curry, Old Olive; Papertrey Terra Cotta Tile
Other: Delightful Doilies Die, PTI Vintage Buttons
Pin It