Hi friends!!
I am popping in to point out that shiny new widget on the side of my blog over there -->
See? Where it says, "visit my other blog"?
I have started myself a food blog! I am pretty excited about it, and even have a recipe posted already! I just thought you might want to hop on over and just see what it's all about... it's no papercrafts, I know, but hey, we all have to make dinner, right?
Well... you'll find dessert there today... but I digress...
Go! Now! :)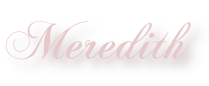 Pin It