Well, I promised I would tell you all about my birthday, so here it is...
I should tell you that I had to borrow all the photos in this post, because I didn't know I needed a camera!
I knew my husband was up to something... he was way too excited about silly little things, so I knew there was something in the works. I pretty much thought he was taking me down to Seattle for a visit to the Cheesecake Factory, maybe our favourite mexican restaurant, some shopping, and a night away.
But then he told me he had a dentist's appointment on Saturday.
Okay... so we head down after.
But then he had all these other things he wanted to do... so I started to think maybe I was all wrong, and maybe I really was just waiting on some mystery gift he ordered online that was taking too long to get here.
(Apparently there is some small something he ordered from eBay that isn't making its way here - but it's a "five dollar little thing" he tells me).
He told me he had to work on Sunday morning, so he wondered if the kids could spend Friday night with his mum, as well as their usual Saturday sleepover, so that he could sleep in Saturday morning, since he wouldn't have Sunday. Sure, whatever...
We went to the mall, where our dentist is, and he wanted to go to HMV first to see if they have a CD I owe him for *his* birthday a month ago, that's never in stock. Sure, whatever...
I knew something was fishy when he wanted to go to the mall an hour early to have a bagel before his appointment... but, this is also something he would do on any given Saturday.
So we waited outside HMV for the store to open... and just before they did, he walked me just a little bit too far past their door...
...to the SPA. I even managed to find someone else's photo of the very one.
"I don't have a dentist's appointment"
"I know."
He booked me a full morning of pampering (mixed in with some torture - he did include a waxing package).
I had a back massage...
...followed by ripping out my WAY overdue eyebrows...
(Lucky for you, those aren't my actual brows... mine were far more offensive...)
Then a facial...
Throughout the process, the estheticians (yes, multiple - that's what happens when you visit the spa for a day like super rich and famous people do) kept referring to my "West Coast"... finally, the time came for whatever this was, and I really should have known better...
I said, "What are we doing?"
and Daisy said, "Your West Coast!"
"I don't know what that is, this is all a surprise to me..." I explained.
"Oh... this
is
a surprise, then! We're doing your bikini!"
Oh, that man... I used to have this done all.the.time. Then we got married and started having babies. I think it's been at least 5 years since I've waxed. Now, I keep things in order, don't get me wrong... but I have turned into one of those "we could buy the kids clothes instead of me keeping things up" kind of mums...
Imagine how tricky he had to be in order to be sure I was prepared for such a venture! Clever monkey...
I'll spare you a photo for this one.
Well...
He couldn't very well tell me I needed to take Tylenol for some random mystery reason, so I did this cold turkey.
OUCH.
I guess that's why the full name is
West Coast Forest Fire
.
Do you see the pattern unfolding?
Back Massage.
Waxing Torture to Eyebrows.
Facial.
Waxing Torture to "Area".
Lucky me, I wasn't finished... lastly, a *long* overdue Pedicure.
I usually go to a place where I sit on a cheap Ikea sofa with my feet in a steel bowl. Look how lovely those benches are! This photo shows basically my exact spot for the service...
So then he came to pick me up, and had his backpack on. Okay, so we *were* going somewhere!
He walked me to the SkyTrain, and told me we were going downtown (Vancouver). I didn't learn anything more until we were sitting having Subway for lunch.
He booked a room at the Moda Hotel:
It was built in 1908 and has recently been completely updated into a boutique hotel. Lovely, and awesome location.
Hubby had carefully asked the right questions so that he would know exactly which clothes to bring so I could dress myself up with heels and all! He even picked out my jewelry... now *that* is something.
We had dinner reservations at the Keg in Yaletown, because since I was diagnosed with my gallstones, I didn't dare touch steak. Now that I've had my surgery, I was home free! Thoughtful, right? I even managed to find a picture of almost exactly where we sat (this location has 4 floors including their rooftop):
Where I ate and ate and ate and ate. I made up for all those times we visited the Keg, and I had to be responsible. It's my birthday, and that means the calories are free, right?
We went back to the room after dinner so I could put responsible shoes back on, and then we walked what felt like the entire downtown core. It wasn't, but it was definitely a good chunk of it. It eased the guilt of dinner, not to mention the gelato we had on our way home! As my hubby pointed out, I likely completely defeated my earlier back massage, but did it matter? We had such a great night!
And, since I know you were all wondering... I *did* get my sparkly Toms! My brother in law treated me...
I haven't told you the cutest part of it all... but I think I will save that for another post *wink*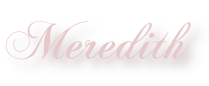 Pin It