Long time, no see! I have had a few busy days in the craft room, some of them creating, some of them not... I'll explain that in another post...
This past Friday was my oldest's third birthday. Where the time has gone, I have no idea. And boy is she THREE. The past 2 weeks, she has really shifted into this grown up little girl. I don't know how it happened, but I blinked, and my baby disappeared!
I know, I know... who saw the cherries coming, right? *wink* But I just got my new goodies from Papertrey Ink, which included the Fruit Fusion: Cherries mini set and die. I NEEDED to put that to work. I *love* this tiny set and the dies are
perfect
!
So I wanted to make some fun gift tags for her gifts. We saved the more exciting stuff for her party on Saturday (those tags are coming later in the week!), but this one was for the bag of goodies we gave her on her actual day.
I used the Postage Stamp die to cut out a few different Cosmo Cricket papers and create a patchwork. I love the effect! And felt cherries? Yes please! Add vintage buttons, and I am in heaven. Wait, this wasn't for me? Oh...
We spent the day at the aquarium, and I think both girls really enjoyed it! Emma loves to watch the fish at the supermarket, so I knew she'd love the huge tanks we'd find at the Aquarium. They both loved the dolphin show - Emma squealed with delight every time the trainers had them jump high out of the water. As their mother, I actually get teary eyed when I see them having so much fun and enjoying something so much.
The not so fun part? The huge "Save the Frogs" exhibit. I am terrified of frogs... turns out, more than even I realized. I thought, "I'll be the brave mum, I can face this fear..." If I am in a pet store, I just need someone's arm to claw into, and my heart rate goes up a bit, but I can handle it. Well... this was like my worst nightmare come true. Not only was I surrounded by tanks full of the little monsters (I might have used a different word the other day), but the walls were plastered in huge photos of them. We got about 4 tanks in, and I broke out into a full-on panic attack. Crying, heart pounding, palms sweating, hyperventilating panic attack. That was that. And I don't ever think I need to be that brave again. Emma's uncle and grandmother took her through the rest of the exhibit, while hubby and I took Josie out to catch my breath and calm down. Done.
I'd share pictures with you, but I don't have them from my brother in law yet!
I have some projects to share in the coming days... it's a busy week as I am trying to get a hundred things done for various reasons, including my hubby's birthday this weekend. I am also going in for gallbladder surgery next week, so I want to make sure I am ready for a LOT of down time...
See you for the Papertrey Blog Hop?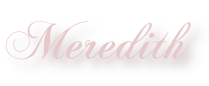 Pin It