Hi Friends!
I am a bit late, but I am hopping along with Papertrey Ink today!
I took the opportunity to get ahead with some Christmas gifts, and made my first notepad cover... I hope to make a few of these to pop into a couple of stockings.
This month we used a photo as our inspiration:
I drew on the pattern on the lid of the vintage suitcase, the bouquet of flowers, and the jar of jam (?), and came up with this...
Here are some detail shots for you:
Enjoy the rest of your hop!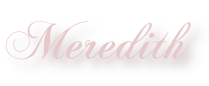 Pin It