It's as I suspected... I finished the main part of Week in the Life - I took photos every day, I made notes every night. I posted to my blog as the days went by (well.. mostly). Then, I left it. I haven't touched it this week. Well... I'll get there when I get there, right?
You might remember that I showed you how I photograph my cards during my WITL posts? Here are the photos of that card, since I haven't been in the craft room at all in about a week... summer has finally found us here in Vancouver, so the last place I want to be is inside (she said, while typing her post in the family room). Today is hot (not as hot as I hear some of you complaining of, I will be honest), and I am *thrilled*. But, my skin did ask for a bit of a breather. Plus, Grandma took Emma with her for the afternoon, and Josie is napping. Perfect time for some blogging!
It's my mum's birthday next week. I finally broke out my Year of Flowers stamps from Flourishes and used them for this one. She loves earth tones, and I thought the purples were perfectly set off by some Terra Cotta Tile.
I broke out some of my new Waltzingmouse stamps... Say it Loud is *awesome*. Look at the size of that sentiment!
A close up of the colouring for you:
I found these a bit tricky, but then, the pressure is on... my mum has a particularly green thumb, and knows a *lot* about gardening and flowers. She'll be sure to fill me in on the latin name for morning glories, I assure you. And she'll be sure to know if the colours I used aren't natural enough!
That's it for today, but I have a couple of more things to share in the next few days, so check back!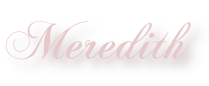 Paper: Papertrey Ink Terra Cotta Tile, Stamper's Select White; lavender from stash
Stamps: Flourishes Year in Flowers 2; Waltzingmouse Say it Loud
Ink: Memento Tuxedo Black; VersaFine Onyx; Versa Magic Cement
Other: Copic Markers
Pin It