Hi Friends!
Well, it's a long weekend for us, but if you're not as lucky, I hope you had a great one, and that your week is off to a good start!
So... Week in the Life... The weekend was a BUST for photos. Hubby and I had date night on Friday, and I completely forgot about photos - in fact, it was Paul who mentioned it as we were climbing into bed that night. Oops. That's a big part of our week, too! How could I forget? So maybe I'll have to do a proper layout devoted to date night...
Yesterday I had a couple of nail clients - so I got a photo or 2 of that... but the afternoon was quiet, with me entertaining my favourite little 'nephew' while his mum packed for their trip to Montreal. I for sure wish I had grabbed some photos of that, because I loved spending all that time with a baby so little - as my own are growing so quickly - and those moments are even more fleeting when it isn't your own little bundle! Today was an incredibly quiet one, and not a single photo was taken!
Anyway...
I thoroughly enjoyed the project, and what it captured for our family. Reality is something that we often don't take enough time to absorb, and this project is something we can look back on and remember the everyday.
This next week I have to work on some other things, but I hope to figure out how to put together this project before too long, and share it with you!
Thanks to all of you who left such wonderful comments this past week. I love that I could share my 'real' self (no make up, baggy clothes and all), and you embraced me, loved on my babies, and left me such wonderful compliments along the way! *So* sweet, and so appreciated!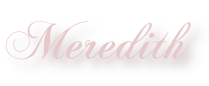 Pin It