This week is actually flying past me!
Today was a bit more typical in some regards. And also a very quiet day, so I don't have nearly as many photos - maybe I'll be grateful for that when the time comes to put it all together!
At the end of June, I was going through the photos that were taken at my youngest's first birthday party. One of them hit me like a ton of bricks. I have been carrying too much weight for most of the last 10 years, and am always "going to do something about it"... tomorrow. That picture was a real wake up call for me.
So, I changed my ways.
Wednesdays are weigh in days. So this is how I started my day:
This photo made me realize I fibbed to you yesterday... I said the kitchen was the one room we haven't renovated yet. That's not entirely true - we have grand plans for the closet area and powder room ensuite in our bedroom - so you can see the original linoleum flooring here...
Most days we head over to my mother in law's. She's been in London all week, which means we've had her car to use - hence all the outings for me and the kids! But today, we headed over there, because I needed to make a birthday card, and I do all my crafting there.
Today Emma wanted to watch A Bug's Life... she doesn't nap anymore, so this is a good break for both of us!
And her sister was happy to dig through the toy bin...
While I was in my own play room...
Here is a shot of my happy place:
Just in time for a major overhaul! I think in the very near future we will be building a new desk - we share this space, and we use my hubby's and his brother's old desks for now. They're a bit too small, so we're putting hubby to work soon to improve it for us!
The project du jour:
And here is how I photograph my cards for my blog:
I take all my photos in my mother in law's living room because, as you can see, there's a lot of natural light in a very light room - makes for an easy place to take photos! I also take a lot of photos of the kids here, because of all the light.
So, we headed home for some lunch, after which both kids needed some rest. We put Josie to bed, and then I told Emma to come cuddle with me in my bed. She LOVES to watch video tutorials about making cookies - no really! - But with our current obsession with face painting, I thought we might find something new for her to watch!
I took a picture of the baby monitor (the green light is Josie complaining about being in bed!), since right now it follows us around quite a bit - I know this will be one of these little details that I won't always remember!
After watching a few video tutorials about face painting, we decided to practice our new skills. I painted Emma's face...
And then she painted my face...
And then she moved on to her sister.. okay, I helped with sponging the orange on...
Tomorrow we have a butterfly planned!
So a friend was reading yesterday's post, and he asked me why the heck my hubby was grilling dinner in his pajamas! Well first, did you notice it's the end of July and he's still wearing flannels and fleece? You see why I've been complaining about our so-called summer! Anyway... because hubs works on a tractor all day, he's kind of yucky when he gets home... so he has a shower, and puts on his comfy clothes - all by about 3pm.
I also realized that because I usually wait for him to be home and take over the camera (and what a sport he's been!), you're getting lots of me after
I
get home and also change into my comfy clothes. I'll have to do something about that...
See you tomorrow!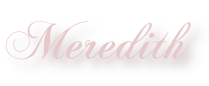 Pin It