Day 2, and I think I am getting into the groove...
Today I spent a day out with my two favourite people. So I kind of chose My Favourite Things as today's theme.
The plan for today was to go to my favourite art supply store, which is about a half hour drive from where we live. It's also right by the only Olive Garden in our area, so I decided we'd make it an outing and have lunch together as well.
In the same parking lot as Olive Garden, is a store that I used to work for... just at a different location. In fact, this is where I met my one and only 10 years ago - he was the guy in charge of shipping and receiving. I actually only worked there steadily for a few months (though I've done a few stints here and there since then, when the manager needed help!), and soon after we started dating, my hubby moved on also. This is a Canadian company, a place I still love to shop, and everything important in my life, I have is thanks to that job.
Today I was looking for pretty napkins to use at my daughter's tea party birthday coming up in a few weeks. I also found this cute little tea setting that I thought would look cute at her place.
Next up was lunch - I love the soup, salad and breadsticks lunch at Olive Garden, and since it costs essentially the same as fast food yuck, I was happy to take my kids out for lunch!
Here are my beauties in the car, full of mac and cheese, ready to go to the next stop!
Next up was our actual purpose in today's outing. This is such a *fun* place for me... I picked up some canvases for Josie to paint and give out as Christmas gifts. Look out for that post!
I also found some film strip and slide sheets - perfect for my Week in the Life album!
And Emma, who loves to be Tigger, was excited that we bought some face paint to make her look even more like him. As soon as we got home, I was put to work:
For the record, she is growling for you...
Important task number 2 for today... make jam out of those strawberries I bought a week ago for said purpose.
Jam is what Tiggers do best you know... if you look, you can see her dish towel tail snapped onto her shirt with a food saver clip!
Jam is done, now all those pretty little jars are taking a bath...
There they are! Ready to cool down before they are boxed up and put away until it's time to gift them. Well, except for the one I had to keep just for myself...
Keeping in the theme of "Things I Love"... I can tell you I *DON'T* love my kitchen. In fact, I hate it. It is the one room of my house that we haven't been able to renovate yet (I can not WAIT until I can take a sledgehammer to it). It is old, it is useless, the previous owners did not take care of it, and all we've done is replace a hideous flourescent light and paint the walls.
But I try to add my own personality here and there... and I was thrilled when my mother-in-law gave me these vintage shredders to hang up above the stove. I also adore my french butter dish (the blue pottery piece on the left), my salt pig - another inheritance from my mother in law's treasure trove - and I swear by freshly ground sea salt and pepper!
And my weird bulletin board... my husband loathes things like this. He just doesn't get it. But I love that it is inspired by an old catalogue page, full of lovely gadgets for the kitchen!
Now, when you make jam... okay, when
I
make jam... there is a pretty sticky mess to clean up. I am the *worst* when I am in the kitchen. I dirty everything in my path. But the result is usually worth it! (Right, hubby?) Anyway... here is something else I love:
And don't kid yourself and buy the Lysol ones... they don't hold a candle to the Clorox wipes. I clean *everything* with these things. Hence the giant tub of them. And when I say everything, I mean literally everything.
Emma spent half an hour before supper watching some Mickey Mouse Clubhouse, so Josie snacked on Cheerios while Dad watered the plants and worked the grill, and I made fruit salad.
This is the girls' favourite food. No really. Offer them McNuggets and they won't eat it... put this in front of them, and they scarf it...
If you look past the man at work below, you can see the landscape I showed you yesterday - these are the trees I see out my bedroom window. We live in a townhouse, so as soon as I saw that not only did it have its own yard, but it backed onto this greenspace, I didn't even care what was inside, I knew it was ours.
Remember how yesterday I said that we don't make the beds everyday? This morning the girls slept in (which means so did Mum), so the priority was to get ready and get out (since we had a bit of a drive to get there), not the beds. You can also see that I was having a time figuring out what to wear this morning!
Another product plug here - you can't even get this stuff in Canada, but since I tried it, I haven't looked back! We have a fiberglass tub, and if you do too, you know that it is next to impossible to get it good and shiny and clean feeling without actually breaking your back, spraining your shoulders, and needing physio when it's all said and done. Enter Kaboom Foamtastic.
You spray it, you wait literally less than a minute, and then with mild elbow grease and a wet sponge, your tub looks new. No seriously. NEW. And since I usually clean the tub right before I give the kids a bath (I don't know, it's just how it happens every week!), this is perfect. Lucky for me I live close to the border and can pick this up quite easily when we go for a US shopping trip.
Tonight was bath night... is there anything sweeter then a freshly bathed baby wrapped up in a warm towel?
It was still a bit early for bed, so we all sat down to read a book.
I *love* Josie's face in this photo... she is such her father's daughter - full of mischief. And she thinks the sun shines out of her sister's you-know-what... so she's checking in with Emma before she does something sneaky.
I just love this picture. Only a couple of hours later, I don't even remember what we're talking about, but I love the way she's looking at me, I love that it's a moment between just the two of us... and I love that she stole her sister's favourite stuffy and claimed it as her own, with no fear of opposition.
Whew, did you make it?
Back tomorrow with lots more!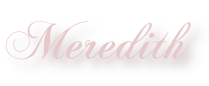 Pin It