When my first daughter turned one, her first year scrapbook was nearly complete... I just needed to add the page for her birthday itself.
Her poor little sister.
I am working hard to make pages here and there and complete her book sooner rather than later. But with 2 kids, getting photos even printed in a timely fashion is proving to be a challenge.
It's alright, we're already banking all our change from returning pop cans in order to pay for the therapy.
But I have completed a couple of layouts in the last week, so I have one to share with you today!
I created this using the current sketch challenge at Creative Scrappers. I changed a few things up a bit, but that's the point, right?
I have many photos of both of my children as tiny girls in this pose. I just love a sleeping baby. I still love to watch them sleep. They're so peaceful and innocent. And a little baby bum sticking up in the air? Yes please!
If I am on the ball, I'll share another layout over the weekend, or soon after!
Come back tomorrow... I have a bunch of holiday tags for this week's Festive Friday!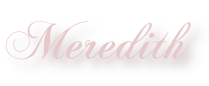 Paper: Making Memories Pitter Patter
Alpha: Making Memories Pitter Patter
Other: Papertrey Ink Vintage Buttons (Spring Mix), Crate Paper Emma's Shoppe 12 x 12 chipboard accents
Pin It